The best digital solution to help students decide what's next.
Our brand new, dedicated platform for 365 student recruitment & engagement is finally fresh out of the oven.

Recruit and engage prospective students through live digital events, campus exploration, staff and alumni networking sessions and much, much more.
👇🏼 Discover iVent UniPro in 65 seconds 👇🏼





Engagement beyond events:
Introducing Digital Venues
iVent UniPro gives you digital venue ownership designed to drive student recruitment and engagement throughout the year.

A digital venue is a space that you build and own, moulded around your specific goals and continually evolving.
The beauty of this solution is that you are in complete control to enhance your students' experiences, whether it's a virtual offer holder event, a fees & funding webinar or the hybrid component of your fully-fledged on-campus event.
The core pillars of our Digital Venues
Accessibility compliance is at the core of everything we do, ensuring we meet WCAG 2.1 level AA standards.
The entire platform, from the user and admin UI to live chats, is supported in 80+ languages.
Don't settle for another basic event that looks like everyone else's. Make it yours with custom themes.
Start instantly and scale infinitely without worrying about capacity.
Allow your sponsors and exhibitors to best reach your audience, explore unique ad placements and run multi-channel campaigns, all in one place.
Automate your workflows with 3000+ connected apps through our platform integration.
Our climate pledge is to make your carbon footprint negative by planting trees on your behalf. It's a simple idea with a big impact: You Host, We Plant.
We're Higher Education's Favourite Digital Event Partner.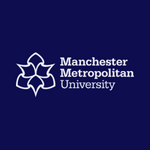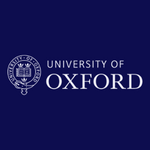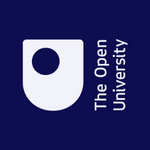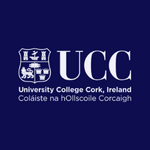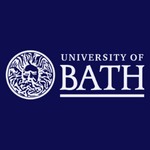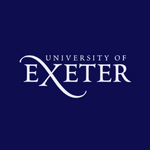 Why you should schedule your meeting today:
✅ Get a free consultation
See it as a blend between a comprehensive private consultation and a demo walkthrough of our brand new platform.

Our Einsteins of events will help you look at events and engagement in a new way to achieve your goals.
✅ Your time is precious
The earlier we start the conversation, the more time we have to discuss strategy, event details, goals, design, and execution.
Save yourself time by minimising back-and-forth and miscommunication.
✅ Build rapport
Get a live grip on:
What we do (our systems)
How we work (our processes)
Start developing a relationship with our team
Drop us an e-mail to request an information pack, or to discuss any questions and bespoke requirements you might have.
Don't take our word for it
Just wanted to say a huge thank you, to all of you, for helping us to run the biggest virtual expo in Australian HE history. . . . We all worked around the clock on the expo and should be proud of the result. The work we are doing in the education space means a lot to the young people who are dealing with their final year, isolation and trying to make a decision about their future.
Torrens University Australia
The feedback so far has been universally positive from internal stakeholders and delegates alike ... Many thanks for your support throughout the build process, particularly with respect to some of the late stage changes.
Tom Godfrey, Senior Manager - Global Market Management
The Leadership conference has been a resounding success and we are extremely looking forward to next weekend for Early Childhood. Thank you so much for your team for their patience and support. We are really looking forward to continuing working with you.
Georgie McIntyre, Chief Learning Officer, ECIS
I just wanted to say a huge thank you from everyone at the University of Exeter to you and your team. I can only imagine the additional strain your team has taken on over the last short while and I can't praise your staff enough for the help and support they have given us, working above and beyond time and time again.
University of Exeter
The event went very well, we had around 1500 attendees watching the sessions and interacting in the chats and we didn't have technical issues!
Emanuela Cecchetti, Digital Operations Director - Marketing
Lots of support and always speedy replies on any issues or queries we had.
Goldsmiths, University of London
At the University of York, the Shine team cannot thank iVent enough for supporting and enabling us to still actively engage with our partner secondary schools throughout the last year.

Adapting from in-person campus events to delivering virtual events was daunting at the start, however, iVent, particularly Grace and Laura, were so brilliant and reassuring from the offset.

Through regular weekly catch ups, they dedicated their time to understand Shine and they shared their expertise and knowledge to help Shine plan, prepare and deliver multiple successful events. Thank you again to iVent!
University of York
Many thanks to your team of excellent support provided to John and myself in the last 2 weeks! They are extremely helpful.
University of Technology
I just wanted to say thank you for the great support you've given us over the course of this VERY compressed build. And for bearing with us so much while we did it! We had a great day on the event yesterday and everyone here was delighted with the way the event looked and the way it went.

There's still a lot for us to learn and I know we can improve it a lot, but we are really pleased with this first results. And a 70% conversion rate from registered to attended was really good too.
Coventry University
Great support throughout the setting up process.
City of Glasgow
This year we had our best experience with iVent to date. We have been a client for 4 years and found the communication this year to be super responsive considering the time zone difference.

The support was also outstanding. Katie's support during the lead up and on the day was superb. Also helpful and went the extra mile to ensure we were ready - she even cross checked out presentation time zone conversions which was greatly appreciated.
James Cook University
We use iVent to host university virtual open days. They have enabled our institution - which has a global audience - to be able to reach and engage that audience prior to application more than our previous exclusively-physical events were able to.
Administrator in Higher Education
The platform has helped us reach our worldwide audience who would not be able to travel to London for an event. We have also had better engagement from participating staff and students.
Administrator in Higher Education
When I was first introduced to iVent I was blown away by their design functions and how cost effective running a virtual event with them would be. The whole team at iVent are extremely professional and their attention to detail is incredible. Being new to the whole virtual events world I had a lot of questions and they were all very patient with me and always on hand to guide me through the process. It was very exciting to see our online careers fair take shape and they really understood our vision and what we wanted it to look and feel like. We received so many great comments about the platform from employers, students and staff and we can't wait to host more events alongside iVent this year!
The Open University
iVent developed a bespoke virtual platform for us and it proved to be a big win for our
department. The iVent team were a pleasure to work with—flexible, accessible and attentive in their customer service. iVent delivered custom solutions for our needs at a competitive price, and we look forward to working with them on future projects.
King's College London
There's no going back for us now as quite simply the quality of the applicant is better. By that, I mean that they are more likely to accept an offer because they've had the opportunity to ask all the questions they need and can revisit content at a later stage to refresh and reassure themselves.
University of York
Now, you might be wondering...
iVent are the people behind the tech. We're a fresh, gritty and hugely experienced team with 14+ years of experience in the digital events industry, that combines the power of market-leading technology and the creativity of imaginative human beings to make three things work for you:

Event engagement
Experience design
Management and delivery
Why iVent and not someone else?
We have an unmatched track record with HE institutions.
iVent UniPro is the result of 14+ years of experience and collective learning in the higher education industry.
We don't settle for transactional relationships. Instead, we create true, long-lasting partnerships.
Our ethos is "no event for the sake of it". We're focused on tangible, measurable results, so we strive to make every event engagement touchpoint count and we don't stop grafting until we get the results.
At iVent, software-as-a-service & services go together, because we believe that technology is better with people.
How secure is my data with iVent?
iVent is fully GDPR compliant and Cyber Essentials certified. Being an official G-Cloud Supplier, we work with high-profile organisations to run their events with the highest standards of security and privacy.
What are your ESG and sustainability efforts?
Since 2020 we have been delivering carbon-negative events.

We are committing to offsetting 1% off your first event fee towards the reforestation of the planet.

Thanks to our clients we have managed to plant over 2500 trees and are on a mission to offset over 800 tonnes of CO2 emissions by the end of 2022.